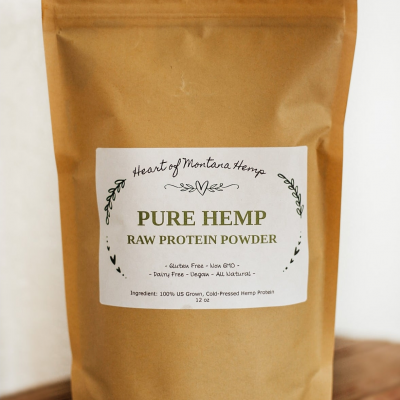 Hemp Raw Protein Powder
$14.99
---
100% USA Grown, Cold-Pressed Raw Hemp Protein Powder - 12oz Gluten-free, Dairy-Free, Vegan, Non-GMO, Kosher, All Natural. Contains all 9 essential fatty acids (A COMPLETE PROTEIN SOURCE), a good source of fiber, and easily digestible protein powder. Hemp Protein is the optimal lean plant-based protein for any diet. Just 3 tablespoons are equivalent to 15 grams of protein!.
ORDER ONLINE
0 customers Hemp Raw Protein Powder! Leave a review to let us know what you think.
You may also like
---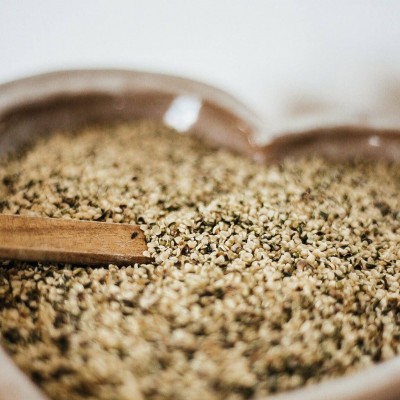 100% USA (Montana) grown and harvested Hemp Hearts. A complete protein source that contains all 21 essential amino acids. Excellent addition to any diet for its complete and exceptionally rich ratio of Omega 3 to Omega 6 fatty acids. Hemp Hearts are soft with a light nutty flavor and are an easy, healthy addition for essential fatty acids that include Omega 3 & 6, fiber, and complete protein. Great source of vitamin E and minerals, such as phosphorus, potassium, sodium, magnesium, sulfur, calcium, iron, and zinc. Hemp Hearts aid in reducing the risk of heart disease, help benefit skin disorders, aid in brain health, immune health, digestion, hormonal balancing, and much more! No THC and No CBD. Great to add in everyday foods such as yogurt, oatmeal, smoothies, cereal, salads, and even making hemp milk! Made in the United States of America!.